"Fantastic! I'm completely blown away by the quality of my new ceramic vase and will be placing another order very soon."
Explore our limited edition collection of vases, available April 2020.

Close to Medium Range Rapid Aiming Tool
XOPTEK™ is a brand within the family of Armament Technology products. The XOPTEK™ Micro Reflex Sight is designed as a lightweight rapid aiming device for pistols and carbines and as an auxiliary sight for long range magnified optical sights. Also designed for use with ELCAN Specter to augment long range optic functionality.
In operation, the sight projects a brilliantly illuminated red dot into the user's field of view to act as a precise aiming point for close to mid-range targets.
The XOPTEK™ Micro Reflex Sight may be delivered with a variety of mounting plates to accommodate various applications. It has up to 68,000 hours of battery life with a 34,000 hour average using CR2032 battery that is included. Model RD-06 features a 6 MOA dot and RD-04 features a 4 MOA dot. They are waterproof up to 1 meter and feature an auto-shutoff at 8 hours.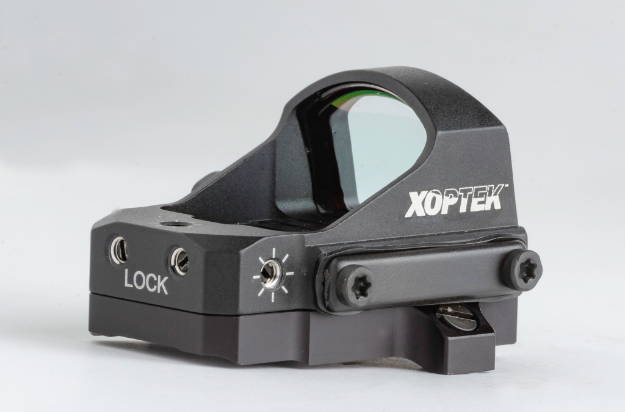 ---
We Take Testing Seriously.
Watch XOPTEK™ take a fall during a standard drop test.