"Fantastic! I'm completely blown away by the quality of my new ceramic vase and will be placing another order very soon."
Explore our limited edition collection of vases, available April 2020.
For over 20 years, Tenebræx® has provided OF Systems to the military and police services, with a history of custom applications and designs available for professional applications.
From the all-too-common consumer laser pointer, to in-theatre IR illuminators, and the potential of rogue actors engaging with IR counter-sniper tools, the goal is the same: to identify, to dazzle or to blind your highly trained assets, eliminating the advantage by removing your personnel from the field.
Coated glass does not provide enough protection. Threats from modern laser engagements present themselves in many ways and from a number of varying wavelengths. Tenebræx® Optical Filter Systems help defend your personnel from threats across the visible and non-visible spectrum, while shielding against glint and glare.
All Tenebræx® Optical Filter Systems consist of a Tenebræx® Optical Filter (OF), and a killFlash® anti-reflection device (ARD).
Tenebræx® OFs are built to survive, contained between two layers of optically correct glass for clarity, protection and long service life. The OF is engineered with a precise degree of tilt during construction; this tilt is angled down and away from the eye of the operator, aiding in dissipation of the signal directed at the optical device. The OF is installed on and into the included killFlash® ARD.
killFlash® ARDs are manufactured in Canada using a honeycomb structure with our proprietary XLUME® coating, which significantly reduces light reflection from the objective lens. The tilted Tenebræx® OLF combined with the killFlash® ARD makes retroflection nearly impossible to detect from incoming threats.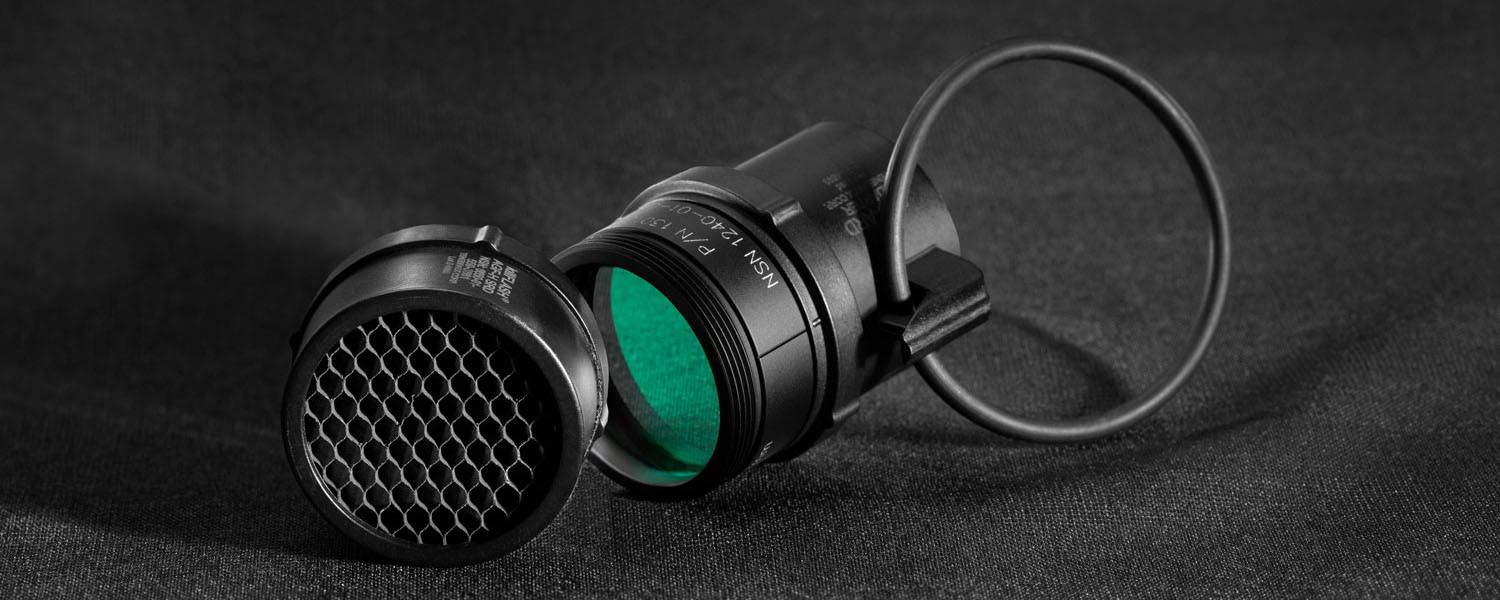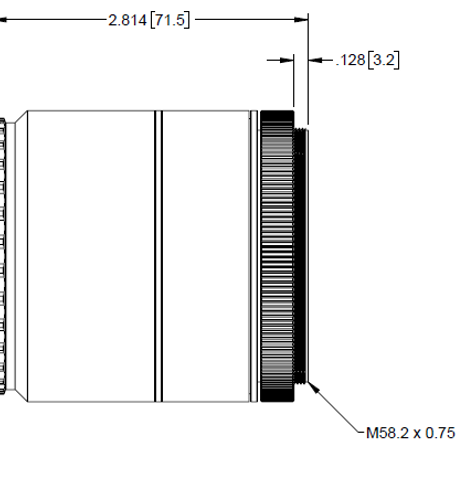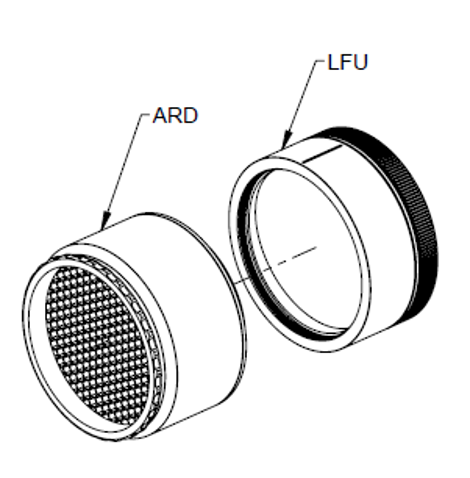 ---
Current Optical Filter System Fits
Schmidt and Bender 5-25x56mm
Part Number: 56LFA-013BK1-01
Transmission Average
(420-700nm) ≥ 90%
Transmission (1064nm) ≤ 0.01%
Optical Density (1064 nm) ≥ 4
Includes killFlash® with XLUME®

Part Number: 56LFA-013BK1-02
Transmission Average
(420-700nm) ≥ 90%
Transmission (800-900nm)≤0.01%
Optical Density (800-900nm) ≥ 4
Transmission (1064nm) ≤ 0.0001%
Optical Density (1064 nm) ≥ 6
Includes killFlash® with XLUME®

Part Number: 56LFA-013BK1-03
Transmission Average
(450-700nm) ≥90%
Transmission
(800-900nm) ≤0.0001%
Transmission (1064nm) ≤0.0001%
Optical Density (800-900nm) ≥6
Optical Density (1064) ≥6
Includes killFlash® with XLUME®
Nightforce 5-25x56mm
Part Number: 56LFA-010BK1-01
Transmission Average
(420-700nm) ≥ 90%
Transmission (1064nm) ≤ 0.01%
Optical Density (1064 nm) ≥ 4
Includes killFlash® with XLUME®

Part Number: 56LFA-010BK1-02
Transmission Average
(420-700nm) ≥ 90%
Transmission (800-900nm)≤0.01%
Optical Density (800-900nm) ≥ 4
Transmission (1064nm) ≤ 0.0001%
Optical Density (1064 nm) ≥ 6
Includes killFlash® with XLUME®

Part Number: 56LFA-010BK1-03
Transmission Average
(450-700nm) ≥90%
Transmission
(800-900nm) ≤0.0001%
Transmission
(1064nm) ≤0.0001%
Optical Density (800-900nm) ≥6
Optical Density (1064) ≥6
Includes killFlash® with XLUME®
Tangent Theta 5-25x56mm
Part Number: 56LFA-011BK1-01
Transmission Average
(420-700nm) ≥ 90%
Transmission (1064nm) ≤ 0.01%
Optical Density (1064 nm) ≥ 4
Includes killFlash® with XLUME®

Part Number: 56LFA-011BK1-02
Transmission Average
(420-700nm) ≥ 90%
Transmission (800-900nm)≤0.01%
Optical Density (800-900nm) ≥ 4
Transmission (1064nm) ≤ 0.0001%
Optical Density (1064 nm) ≥ 6
Includes killFlash® with XLUME®

Part Number: 56LFA-011BK1-03
Transmission Average
(450-700nm) ≥90%
Transmission
(800-900nm) ≤0.0001%
Transmission (1064nm) ≤0.0001%
Optical Density (800-900nm) ≥6
Optical Density (1064) ≥6
Includes killFlash® with XLUME®
Leupold Fits:
Mark 5 : 5-25x56, 7-35x56
VX-6 : 7-42x56
VX-5HD : 3-15x56, 7-35x56
VX-3i : 3.5-10x56, 4.5-14x56

Part Number:
56LFA-012BK1-01
Transmission Average
(420-700nm) ≥ 90%
Transmission (1064nm) ≤ 0.01%
Optical Density (1064 nm) ≥ 4
Includes killFlash® with XLUME®

Part Number:
56LFA-012BK1-02
Transmission Average
(420-700nm) ≥ 90%
Transmission (800-900nm)≤0.01%
Optical Density (800-900nm) ≥ 4
Transmission (1064nm) ≤ 0.0001%
Optical Density (1064 nm) ≥ 6
Includes killFlash® with XLUME®

Part Number:
56LFA-012BK1-03
Transmission Average
(450-700nm) ≥90%
Transmission
(800-900nm) ≤0.0001%
Transmission (1064nm) ≤0.0001%
Optical Density (800-900nm) ≥6
Optical Density (1064) ≥6
Includes killFlash® with XLUME®